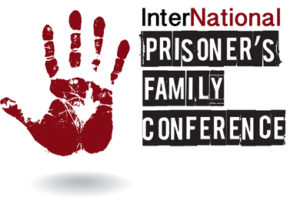 Thank you for visiting.  We hope you find helpful resources, encouragement and support here.  We welcome you to become an active participant. So plan to attend the next conference, virtual or in person as is deemed safe by social circumstances.  We'd love to meet you in person.  "Like" us on Facebook;  e-mail us at info@prisonersfamilyconference.org and request the conference e-newsletter to keep up with ways to get involved!
The 12th ANNUAL (1st VIRTUAL)  CONFERENCE was held in OCTOBER, 2020.  Watch for 2021 conference information.
HEAR FROM PREVIOUS CONFERENCE ATTENDEES!!!
Wonder what attendees think of the conference?  Thanks to a spontaneous YouTube posting from members of the Strong Prison Wives and Families (SPWF) after they attended the 2018 conference, we have some unsolicited feedback!
And, here's what Prison The Hidden Sentence shared about the 10th Anniversary Prisoners' Family Conference!


Click on the Advocacy in Action Coalition Link  to find resourcges for your own active advocacy on behalf of prisoners and those who love and serve them.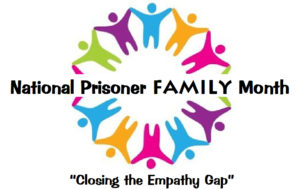 THE ENTIRE MONTH OF MAY EACH YEAR
A nationwide opportunity to introduce community members to real prison families; to eliminate false & frightening myths & stereotypes that create an ever-widening EMPATHY GAP ostracizing those impacted by incarceration.  Help community members care & support those affected by incarceration, to make reentry safe & successful for returning citizens.
Missed the 2020 National Prisoner Family Month?
PLAN NOW for 2021!
FOR DETAILS & FREE EVENT-PLANNING GUIDEBOOK E-MAIL YOUR INTENT TO PARTICIPATE TO
info@prisonersfamilyconference.org
__________
VIEW THE TRAILER & SUPPORT
"THE FACES OF MASS INCARCERATION"© DOCUMENTARY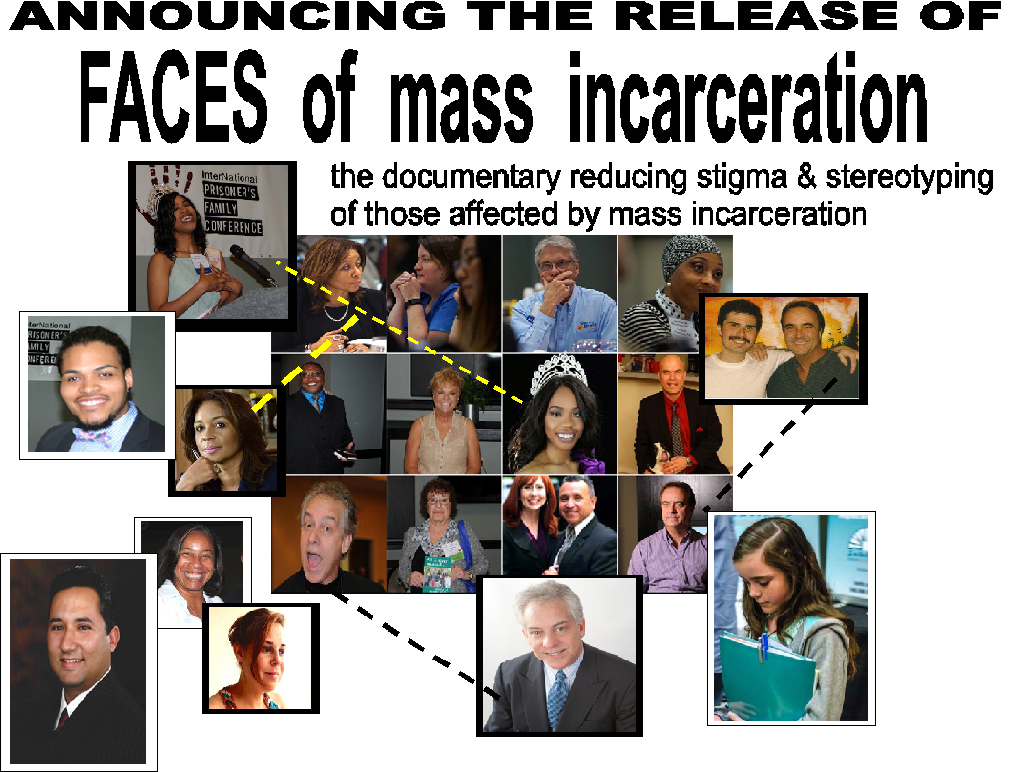 DOCUMENTARY NOW AVAILABLE FOR FACILITATED ADVOCACY DISCUSSIONS

ACTIVELY ADVOCATING &
PROMOTING SELF-ADVOCACY WITH VALIDATING
ADVOCACY RESOURCES
AinA White Paper final draft 10-12-15-Version 1.1
Uniting as advocates in no way diminishes the important work of any individual group or organization serving the prison family, although uniting does strengthen each individual voice.  Review the Coalition page; review the Coalition White Paper; Review the Coalition Fact Sheets (to be added November 2018); Review the growing list of Coalition Members!
Join the Coalition by e-mailing your full name, the name of any organization you represent & your state of residence to info@prisonersfamilyconference.org.   Together we will make a powerful difference.
~ ~ ~ ~ ~ ~ ~ ~ ~ ~ ~ ~ ~ ~ ~ ~ ~ ~ ~ ~ ~ ~ ~ ~ ~ ~ ~ ~ ~ ~ ~ ~ ~ ~
DON'T MISS THE CONFERENCE NEWSLETTER.  SUBSCRIBE NOW.
E-mail your request and contact information to: info@prisonersfamilyconference.org
~ ~ ~ ~ ~ ~ ~ ~ ~ ~ ~ ~ ~ ~ ~ ~ ~ ~ ~ ~ ~ ~ ~ ~ ~ ~ ~ ~ ~ ~ ~ ~ ~ ~
THE NEED FOR A PRISON FAMILY CONFERENCE
The United States incarcerates more of its citizens than any other country in the world. With only 5% of the world's population the U.S. incarcerates 25% of the world's prisoners. Incarceration is not about rehabilitation in the United States; it has become an enormous lucrative business.  Forgotten in the quest to build this prison industrial complex are the more than 2.5 million people the country incarcerates, as well as an equal number of their children and countless family members and friends of prisoners traumatized by a loved one's incarceration.
History tells us that 70% of children of prisoners will one day become prisoners themselves and at least 65% of prisoners returning to our communities will recidivate within 3 years (76% within 5 years) of being released from prison.  These unacceptable and tragic facts diminish the quality of life and safety of our communities for all of us and call for effective resolution.
Credible research finds that strong family support during and following a loved one's incarceration is crucial to the prisoner's successful community reentry and family reunification.  We need resources to strengthen prison families and their support systems. The conference provides those resources.
THE CONFERENCE GOAL
The conference goal is to strengthen the entire prison family and promote successful reentry and reunification, reducing the rate of recidivism by providing critical connections, information and resources for families and secular and faith based organizations serving prisoners and their families.
THE CONFERENCE MISSION IS TO IMPROVE THE QUALITY OF LIFE FOR ALL OF US BY STRENGTHENING PRISON FAMILIES THROUGH INCREASED AWARENESS, EDUCATION, RESOURCES, NETWORKING, SUPPORT SERVICES TO PROMOTE POSITIVE RELATIONS THAT REDUCE THE TRAUMA AND RISKS CREATED BY INCARCERATION.
MESSAGE FROM THE CONFERENCE CHAIR: The family is the greatest resource for prisoners. Credible research indicates strong family support during and following incarceration is crucial to prisoners' successful community re-entry and family reunification. The conference provides powerful resources for strengthening the prison family and improving its relationship with the criminal justice system by bringing together those with a sincere desire to improve the quality of life of those touched by incarceration. In reality, families are secondary victims of crimes, yet historically they have received little, if any support. As a result prison family members typically withdraw and isolate from the mainstream community, suffering alone in silence as a hidden population. There they remain as a hidden sub-culture of our society often shunned with as much disdain as the prisoner.
We must change this perspective; we must bring hope where there is none. It is the responsibility of those who know the trauma created by incarceration of a loved one to bring awareness where none exists. To that end this conference brings together diverse individuals and organizations serving many diverse purposes on behalf of prisoners and their families. Yet with all the diversity each entity represented has the singular purpose: improving the quality of life for all prison family members.
The InterNational Prisoner's Family Conferences offers those with genuine concerns for prisoners and their families world-wide an opportunity to unite, to educate the uninformed; to build best practice programs; to improve relations with the criminal justice system and to advocate on behalf of the prison family.
Together we will encourage one another and we will generate a much greater impact than we could ever accomplish by going the course alone. We hope you will join us at the next InterNational Prisoner's Family Conference. We promise you will be enriched by the experience.
Carolyn Esparza, Conference Originator and Chair
Donate Now to Support the Annual InterNational Prisoner's Family Conference