October 18-20, 2023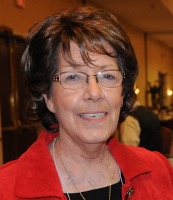 The world's light is shining a little dimmer with the passing of Carolyn Sandra Esparza on January 27, 2023:  a compassionate woman and dedicated advocate for many. 
Carolyn loved the story of 'Leo the Late Bloomer'. From the story, she gleaned the lessons that led to her teaching her kids and others the principles of blooming wherever they are planted.  'Bloom Where You are Planted' was the theme for her last crazy 2022 Hospice misadventure…as she moved across the county from Texas to Oregon. The RV was even struck by lightning during this trip!  She spent her last few months enveloped by the heartwarming love and laughter of her family, including her youngest grandchildren. 
Carolyn was born in Canton, Ohio on May 3, 1942, to Marvin Sydney and Charlotte Ann (Scharff) Harrison. She was preceded in death by her parents and ex-husband, Joe Mayer Victor, the father of their four children.  Carolyn is survived by her two daughters Kayla and Melissa Victor, and her sons Jeffrey and Joshua Victor (and his loving wife Kerri); grandchildren, Storm, Stone (Jeffrey's),  Avery and Elliette (Josh and Kerri's) and her sister Wendy (Harrison) Bround and her husband Tom and niece Evelyn. 
Carolyn often told stories of growing up in Canton, Ohio sitting on her grandfather's lap as he played pinochle and smoked cigars. She loved playing with her cousins and spending time with her mother. One of her favorite books was 'Little Engine That Could', she always remembered the lesson of being persistent and working your way through challenges.  
In her early years, Carolyn attended Plain Center Elementary for first and second grade. At the age of ten, Carolyn moved with her family to Odessa, Texas where she attended San Jacinto grade school until the sixth grade. Then she attended Botham Junior High. At the age of fourteen, she attended the prestigious high school at Hockaday in Dallas, Texas. Her summers were spent creating life-long memories at Echo Hill Ranch and eventually she attended the University of Texas in Austin where she earned her degree in English. Her college job was working at a law firm in Austin. In the mid-'60s, Carolyn met and married Joe Mayer Victor and they moved to San Antonio to raise their family. Carolyn was married to Joe for 11 years. Upon their divorce, she worked during the day and attended school at night at Our Lady of the Lake University to earn her Master's Degree in social work, a profession she'd dreamed of as a young child.  
Carolyn was not only a loving Mom, but she was also a cancer survivor of over 40 years.  
Some of the memories her kids will treasure are the times they spent together, editing and correcting school and professional papers, arts and crafts, visiting flea markets, antique shops, junk stores, rodeos, listening to Casey Kasem's top 100 countdown, going to museums, the zoo, times on the Riverwalk and La Villita, Kiddie Park, Playland Park, Brackenridge Park, Macarthur Park, McAllister Park, Hemisfair, drive-in movies, Fiesta, making costumes, all the trips to the pool or Canyon Lake for swimming, car rides to visit her parents and vacations, driving fast over the bumps (before seat belts), shopping at places that are no longer in business like Solo-Serve, Globe and Buster Browns, scrumptious meals, family events, family calls, her writing their school newsletters, and sewing their clothes, and most importantly how she made them feel loved, supported and encouraged them to be their own authentic selves.   
 Her youngest grandkids will always remember the day, when she was about 77 years old, that she went roller skating with Avery and Elliette at Oaks Park Roller Rink.  
She authored many papers and two books, "The Parenting Business: Hindsight is 20/20" and "The Unvarnished Truth about the Prison Family Journey". 
Carolyn will be most remembered for her tireless devotion to helping families: whether it was helping families who immigrated, adoptions, or families of prisoners. She had a helping heart for bringing families together. Carolyn was inspired to help people smile. She was an artist who used her creativity in her social work over the years. 
Her career spanned many decades of helping. Whenever Carolyn saw a need she stepped into action. She pioneered many firsts in her career. While she was an independent social worker, she helped a family with the first open adoption in the state of Texas.   Another first was her work with the first mediation center in Bexar County Texas.  
Her career spanned: 
Over 30 years of therapeutic intervention with individuals, families and groups; treatment program assessment and development. Over 25+ years of behavioral health consultation and facilitator of workshops, seminars, training, team building and classroom instruction.

Over 20 years of administration in behavioral health programs, program development, and assessment, community relations.

Over 10 years of court-ordered assessment and expert witness testimony in civil and criminal litigation.

 
She had a spine made of steel when it came to doing the right thing.  If she saw something wrong, she said something.  While working on adoption at Texas Cradle Society she saw unethical things happening and said something. This resulted in her bringing home pregnant young girls to help them find housing whilst looking for another job for herself.  
Another time Carolyn spoke up was whilst she was working as the Director of Treatment at High Plains Youth Center's maximum-security residential treatment program.  She was facilitating training in Sex Offender Treatment when she noticed abuse and inadequate care. It took many years for the investigation to conclude that she was correct.  However, in the meanwhile, she lost her job for reporting the allegations. Carolyn was never one to turn her back on doing the right thing. 
For many years, Carolyn stayed connected with, "her kids" from her work at the Texas Youth Commission Gidding State Home & School that had two maximum-security adolescent residential treatment dormitories housing in excess of one hundred youth. She was passionate about her work and always taught that no child was born bad. One of her most memorable moments with them was when she gave these maximum-security juvenile offenders bubbles. She wanted them to have the opportunity to just be a kid, for many it may have been the first time in their life they were able to do so. She, initiated, developed, and facilitated Progressive Treatment Programs; Victim Awareness Groups, and dorm staff training programs.  She was also on the Family Involvement Program, and initiated, developed, and facilitated a Group Art Therapy Program. She also developed and implemented a Family Issues Treatment Program for adjudicated youth in a maximum-security residential facility, including facilitation of individual and family therapy. 
Her work helping families encouraged her to create the Trouble Bubble game. More information can be found on the Trouble Bubble at the Internationals Prisoners' Conference YouTube Channel Trouble Bubble on YouTube. 
During the time that she worked with children who had a loved one in prison, she founded Community Solutions of El Paso. Carolyn's mission and commitment to creating solutions for El Paso were inspiring and rare. Because of her, youth and families with loved ones in prison were given an opportunity to succeed. She empowered people who otherwise felt marginalized. She created one of the few programs in the country that did outreach to families of prisoners and assisted prisoners in their healthy re-entry into society. 
During her work with these families, she saw the need to help families know they were not alone, so she founded the first-of-its-kind Prisoners' Family Conference to provide families with loved ones who are incarcerated with a place to feel safe, share thoughts and ideas and have a sense of belonging. The Conference is often described as a magical place where people get to understand how they become part of a bigger family. 
Carolyn was the Volunteer Director of San Antonio Area Texans Do Care (prison ministry), and was the Unplanned Pregnancy Services Coordinator for Lutheran Social Services.  She also worked for a short time as a Child Protective Services Caseworker for the Texas Department of Human Services and was a Resettlement Program Coordinator for Jewish Family Services.  She taught Sociology and Introduction to Criminal Justice at Morgan Community College and also taught at Park University in El Paso, Texas. 
Amongst her daughter, Melissa's fond memories are her mom's many interests which may surprise some.  She really enjoyed "good" music, which meant it had to be up-tempo, from country to rap, as long as you can dance to it.  She enjoyed going to dances.  She even asked our dad whom she had been divorced from for 16 years, if he'd like to dance, when "All My Exes Live In Texas" was playing at "an event". Obviously, she had a great sense of humor.  We laughed countless times over the years and we will cherish them all. We admire her for her empathy, warrior-like spirit, and loving nature. We will miss the laughs, advice, our talks, our biggest cheerleader, and someone that always has our back. 
Her youngest grandson Avery will miss being her IT guy and will miss her being there to talk to. 
Her youngest granddaughter Elliette will miss drawing her pictures and appreciated her grandma giving her Cowie, her favorite stuffie.  
Meredith, her adopted niece, will miss her general curiosity for always wanting to learn, and her sassy and funny nature. 
One of her favorite shows was 'THIS IS US' – Her kids thought this quote was fitting because Carolyn never liked goodbyes. "If something was so sad it must have been good. Everything ends and everything dies, but if you step back and look at the whole picture if you are brave enough to allow yourself the gift of a really wide perspective, if you do that, you will see that the end is not sad. It is just the start of the next incredibly beautiful thing."  We trust now that Carolyn has left us, she is starting her next incredibly beautiful thing. 
For those who knew her, she will never be forgotten. If you have your own special story or she touched you life in some way, her family would love to hear you. Please send them to Kayla @ Kayla Victor dot com
The family plans to hold a life celebration on her birthday on May 3, 2023, in the Portland, Oregon/ Vancouver, Washington area. More information to follow. 
The family asks that you please consider honoring Carolyn so her work can continue with a memorial contribution to the non-profit Carolyn founded. Donation to the International Prisoners' Family Conference prisonersfamilyconference.org or Mt. Hood Hospice who provided her and her family with excellent care. https://mthoodhospice.com/donations/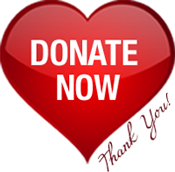 Donate Now to Support the Annual InterNational Prisoner's Family Conference