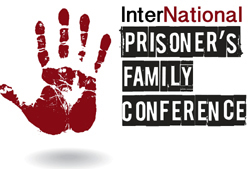 THE CALL FOR 2023 PRESENTATIONS IS NOW OPEN
Inspiring People to Unite
NEW – Click Here To Submit Application Online
The guidelines for submitting a proposal for presentation to provide important information to help you in making a decision to submit a proposal. 2023 Call forPresentations GUIDELINES
TRACTS:
Prisoner's Family Perspective – Presentations addressing issues specific to the incarcerated or returning family member and all persons directly impacted by the incarceration, emphasizing maintaining & strengthening all family members throughout and following incarceration.
Community Perspective – Presentations identifying effective best-practices programs and organizations and resources specifically beneficial to the unique needs of the entire prison family from the time of a loved one's arrest through incarceration and community reintegration and family reunification.
Legal Perspective – Presentations on effective resources and building cooperative and helpful relations with criminal justice representatives (i.e. attorneys; judges; jail/prison personnel; government officials) that emphasize building collaborations and minimizing trauma for all persons affected by incarceration.
Faith-Based Perspective – Presentations on what is working; what is not working and what more can be done to spiritually ground and sustain all members of the prison family during and following the incarceration period.
Health Perspective (Mental & Medical) – Presentations relevant and specific to issues effecting the overall mental and physical health of those who are incarcerated and their family members throughout and following incarceration.
Advocacy and Organizing – Dynamic reports and guidance to bring about positive change to reduce trauma and improve the quality of life for all persons affected by incarceration.
Special Issues – Presentations promoting positive outcomes on unique factors affecting all persons affected by incarceration. (Examples of previous topics: sensitivity to victims; substance abuse/addiction; sex offenders and their families; gang involvement; female offenders; snitches; self-care;  and organizational issues such as fundraising; marketing; use of social media and technology, etc.)
TO SUBMIT A PRESENTATION FOR CONSIDERATION
2023 Call for Presentations GUIDELINES
 Although lengthy, read and follow guidelines carefully. 
Failure to follow guidelines may result in disqualification.
SPECIAL NOTICE FOR PRESENTER APPLICANTS:  When we receive multiple excellent submissions on a particular topic, we hope all applicants will be able to participate, so we may offer the opportunity for applicants to work together to share in a presentation.  Be sure to let us know if you are willing to be considered for a partnered presentation or as a panel member.  
THE PRESENTATION SELECTION CRITERIA
The Prisoner's Family Conference Board will evaluate all submitted presentation proposals based on the following criteria:
Overall quality
Relevance to the conference mission
Well-defined focus within the program tract structure
Practical applications of material
Timeliness of the topic
Speaker qualifications
PRESENTER REGISTRATION
All presenters must register for the conference and are extended a reduced fee which must be submitted with their own registration form, confirming their presentation will be included on the conference program. 
We are unable to provide any form of remuneration to our presenters, but do seek speakers and workshop facilitators who are not only knowledgeable and engaging, but who are dedicated to the support and service of the entire prison family.
All presenters must register and are strongly encouraged to attend the full conference.
The presenters' registration fee is non-refundable, as a portion of the fee is applied to partial prison family member scholarships.
SUBMISSION DEADLINE: AUGUST 31
Review and follow guidelines completely. Retrieve guidelines clicking link at top of this page. Submit applications online.   Complete Application Online only  
For questions, email us or call (915) 861-7733 or [email protected].