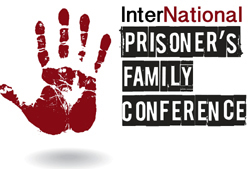 Why Sponsor This Conference
When asked, "Which advertising mediums are most important to meeting your company's key marketing objectives today?" 45 percent said conferences and events.
The Economist magazine's Global CMO report, 2008
To Prospective Sponsors/Exhibitors
Without the contributions of sponsors like you, many of the events that occur today would not be possible because there would not be enough funding to supply all of the items that an event needs to be conducted successfully. There are many reasons why you may consider sponsoring a conference and sponsoring the correct types of conferences can have many benefits for you in the future.
The Top Three Reasons to Sponsor
Showing interest in the cause
Positioning for the future
Networking opportunities
The InterNational Prisoner's Family Conference is 100% nonprofit. All contributions are used directly to ensure the greatest quality of the event.
A portion of any sponsorship can be applied to scholarships for prison family members to attend the conference.
To discuss sponsorship sponsorships or exhibition opportunities, please contact us at [email protected] or call (915) 861-7733
Donate Now to Support the Annual InterNational Prisoner's Family Conference