2023 THE CALL FOR PRESENTATIONS IS NOW OPEN – Click here to submit Application
Purpose of the Conference:
Our Mission – To inspire people to unite and make a difference in the carceral systems. 
Our Vision – is to cultivate a more empathetic world for anyone impacted by the carceral systems.  
Our Goals –  To apply a holistic focus by inspiring positive changes in all persons impacted by carceral systems and to provide a safe space for people across all disciplines and backgrounds to share and discuss innovative solutions towards a just carceral system.   
"The Ripple Effect" of the Conference
Initiated in 2009 as a project of Community Solutions of El Paso, a nonprofit grassroots organization then providing services to children and families impacted by the criminal justice system since 2001.  The parent  organization addressed three critical factors preventing success for far too many returning citizens and their families:
Shame, embarrassment and fear silenced the prison family. Upon leaving prison, most returning citizens (and their loved ones) wanted to bury the entire traumatic experience. Their resulting silence denied the larger community the opportunity to know the outstanding individuals comprising the prison family.
Hiding in shame and fear created an Empathy Gap, a protective shield that impedes, and in many cases prevents successful community reentry and family reintegration for those affected by incarceration. Unknowing community members worked alongside of former prisoners; sat right next to prison family members in their houses of worship; attended school together with a silent barrier preventing community members from ever knowing their circumstances – their pain.
All persons affected by the criminal justice system are traumatized, and we are all affected and most people don't even know it.
People fear what they don't know.  The inability to personally know prisoners or their loved ones prevents the community from embracing the exceptional intelligence and talents of those directly impacted by incarceration personally and/or professionally.
It was believed the conference could and would have a Ripple Effect opening various avenues for bridging that important Empathy Gap. 
It has. 
In fact, community members with no personal connection to criminal justice were the first to bring the powerful impact of this conference to our attention.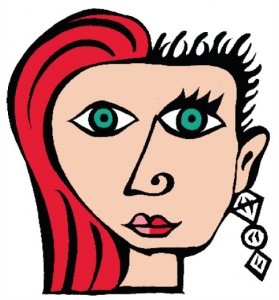 Two sisters with no previous ties to criminal justice authored a book on finances under the pen names of "Red and Black." Very unexpectedly their book landed in a prison with the thought it could  enlighten inmates on financial management, especially in a crisis.  In the process, the sisters had two moving experiences that bridged the Empathy Gap:
They had direct interaction with prisoners. While unplanned, this interaction burst many erroneous myths and stereotypes about incarcerated persons.
In promoting their book as a useful tool for prison families, they attended several of our conferences. Meeting many prison family members and secular and faith-based professionals serving the prison family, their direct interaction burst many erroneous myths and stereotypes about families and supporters of incarcerated persons.
In a keynote address to conference attendees, Red and Black noted their prior lack of knowledge and understanding of the incarceration experience.  They were honest about why they had attended the conference in the first place – they wanted to sell books.  Then they noted how stepping out of their comfort zone into the conference and prison swept them into an undulating Ripple Effect of awareness and even empathy for an entire population they would never have otherwise known.  They expressed their gratitude for the opportunity to know the truth about prisoners and their loved ones.
Never minimizing the trauma experienced by victims of crimes, but recognizing the power of the Ripple Effect the conference created, we took stock. 
Acknowledging the detrimental Empathy Gap created by a vicious cycle of incarceration, shame and hiding, the organization took the bold step of encouraging those directly impacted by incarceration to tell their stories; to enable the community to recognize them as intelligent; talented and valuable persons forever lost to our communities by perpetually shunning entire families due to the incarceration of a family member.
The conference comfortably provided a desperately needed public venue that has remained:
a safe and healthy place to openly discuss all issues related to the traumatic impact of incarceration;
a credible place to provide and receive validation and support for the traumatic impact of incarceration, not only on the prison family, but on the community as a whole;
a resource for best practices not simply to survive, but to thrive throughout the entire incarceration experience;
a primary initiator of partnerships, collaborations and friendships strengthening all services to those traumatized by incarceration personally and/or professionally, across the nation and internationally.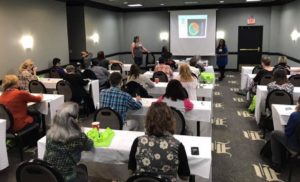 In 2019 the Board of Directors made the decision to incorporate the conference as a standalone nonprofit organization.  Today, as the conference heads into its thirteenth year it is recognized as a leader in effective advocacy and is instrumental in the development of effective resources and services for the humane and effective treatment of all persons affected by incarceration and that is all of us.
Far more than merely a traditional conference, the annual event provides information and valuable resources in a non-judgmental, welcoming setting, whether live or virtual,  where it is safe to share openly about having been affected by incarceration. 
OUR TEAM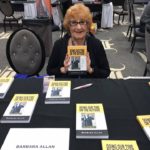 Barbara Allan – New York
It is somewhat fortuitous that Barbara Allan (alphabetically) heads the names of the conference Board of Directors, as in fact she is considered  to head up the longest operating organization serving prison families.  Barbara was a school teacher, a wife, a mother who had no contact with the criminal justice system until 1968 when her husband was incarcerated.  Then, alone, devastated and confused she began talking with two other women in the prison waiting room.  Together, recognizing the benefit of their support for one another, they formed Prison Families Anonymous as a nonprofit organization which is  now believed to have been the first-ever prison family support group in the United States.  For the past fifty years, Barbara has remained at the helm of the organization, dedicated to easing the pain of all families affected by the incarceration of a loved one.  Through the years she has become increasingly involved in criminal justice reform, especially in the State of New York where she has taken the message of how the prison system has grown and succeeded by its failures to legislators and social service leaders and the general public time and again.   Barbara successfully raised her two daughters and until today continues to facilitate prison family support groups.  She has represented Prison Families Anonymous before two reentry tasks force and the Suffolk County Criminal Justice Council and is on the board of the NYADP.   Widely recognized for her many years of consistently loving and dedicated support and service to those affected by incarceration, Barbara was honored in New York as the Public Citizen of the Year.  She has attended and supported the conference since finding it in its second year, referring to those she has met there as her "extended family."
Kimberly Dearman – Texas
Kimberly C. Dearman is a non-practicing lawyer/landman who lives in Dallas, Texas with her husband, Craig.  She received her B.S. from the University of Southern Mississippi in Psychology and her law degree from University of Mississippi (Ole Miss -Hotty Toddy).  While practicing law in her hometown she grew a heart for incarcerated persons and their families.  While in Hattiesburg, MS she served on several boards for transitional living facilities.  She found the conference during such time as a participant and joined the board upon her move to Dallas, Texas in 2016.  She is our behind the scenes advocate.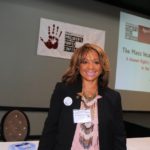 Dr. Avon Hart-Johnson – Washington, D.C.
Dr. Hart- Johnson is author, educator, and researcher. She is the president and co-founder of DC Project Connect (DCPC), a nonprofit 501 (c)(3) organization located in the Washington, DC area that provides crisis support, psychoeducational services, and advocacy for families of justice aligned individuals. Hart-Johnson oversees the portfolio of DCPC programming and reentry services provided to constituents and Washington, DC's only residential reentry center (halfway house) for women. The critical underpinning of DCPC's work is aligned with empirical research and her theoretical framework, Symbolic Imprisonment, Grief, and Coping Theory (Hart-Johnson, 2015). This theory holds that family members of the incarcerated can suffer their own vicarious imprisonment, grief, and strive to find ways to cope or survive the loss.  Dr. Hart-Johnson's drive and energy are evidenced in her collaboration and leadership on local, national, and international levels. She serves on advisory boards in the DC region,  including Community Family Life Services (CFLS) Speaker's Bureau and The Women's Foundation. She is a member of the Reentry Action Network and Rethink Justice DC social justice advocacy groups. She is the chair of the International Advocacy in Action Coalition, a working group focused on mobilizing community advocates/leaders across the nation to foster social justice reform and social change in communities. She is the vice president of the International Coalition for Children With Incarcerated Parents (INCCIP.org).  Avon chairs the conference Advocacy in Action Coalition.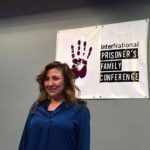 Julia Lazareck – Nevada
Julia Lazareck is the president of Friends and Family of Incarcerated Persons, Inc. (FFIP), a 501(c)(3) nonprofit organization whose mission is to provide resources and support to families and children affected by incarceration.  Julia is an author, speaker and advocate for families affected by incarceration. Her Podcast, "Prison: The Hidden Sentence" and Book of the same name, provide information, guidance and support to anyone who has or a had a loved one in the prison system.  Her goal is to raise awareness and to create a more empathetic society, so nobody has to serve the sentence with their loved one alone.  Julia chairs conference activities related to children impacted by the criminal justice system.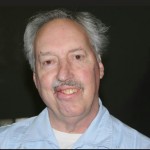 James Prager – Ohio
With regard to his connection with the conference, James (Jim) Prager says, "It is an honor to be affiliated with the International Prisoner Family Conference for around 8 years. In addition, I am on the Board of Directors which provides more opportunities for service. Some of the most compassionate, loyal, and persistent people have become an important part of my prisoner family experience. Like many others, I am a prison survivor. One of my joys has been to share people such as Carol Howes who was the Warden of the prison where I lived. She was not what we perceive as the typical warden and this has helped me avoid making judgements by role.  I believe we need to view people as they are at the current time. I feel passionate about the need for advocacy. Mass incarceration is dehumanizing for the entire family. It creates shame and secrecy. I regard individuals and families on the Sex Offender Registry as incarcerated. The conference has a group to push and advocate for change while at the same time providing support for those impacted by these policies and also to support ourselves. We have a long road ahead to create the impetus for change in our attitudes. The U.S. has 5% of the worlds population but 25% of those incarcerated and that does not count people impacted by the Registry. Something has to change and the International Prisoner Family Conference has the courage to be in the forefront."  Jim serves as Board Secretary.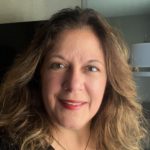 Kayla Victor – Washington
Kayla Victor is a curiosity enthusiast who has worked on an eclectic range of projects including; helping companies build and leverage business to business relationships and bridge community outreach efforts while having the most fun possible.  She is a solution based problem solver who thinks strategically outside of the box and looks at businesses from a 360 degree viewpoint and strategizes to always put people first. Her diverse experience; includes working with a variety of companies, from small business to Fortune 500 including an eclectic range of projects in communication integration, advocacy, government affairs, marketing strategies, project management, business development, entertainment and food/hospitality management.  Kayla mentors many young adults, volunteers with a variety of organizations and is passionate about teaching kids they have boundless opportunities to build their skills and guiding them to see a more productive future.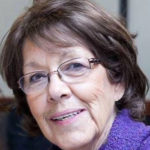 Carolyn Esparza – Texas
Founder
CONTACT US.  WE LOVE SHARING INFORMATION ABOUT OUR WORK.
Mailing Address:
Prisoners' Family Conference
Box 874052
Vancouver, WA 98687


E-mail:  [email protected]
Phone:  (915) 861-7733