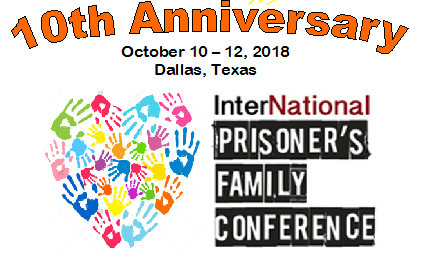 Frequently Asked Questions
When will registration open?
Early registration opens in mid- February.
What is the benefit of registering early?
In addition to a significant savings for you, early registration helps us in planning efforts, which reduces the overall conference cost, allowing us to pass that savings on to you and other attendees by keeping the registration fee as low as possible.
What is included in the registration fee?
The conference consists of 3 full days including all keynote speakers and diverse breakout workshop sessions. Morning coffee, noon meals and afternoon snacks are provided each day. Two evening sessions with refreshments are available for those interested in active advocacy or the international focus group. There is also an informative exhibit area and ample excellent opportunities to network with others, literally from around the world.
Do you have special rates for non-profit organizations?
Community Solutions, the conference host is a nonprofit organization that produces the conference solely on registration fees and donations. Special rates for groups of 3 or more and student discounts are available. There is no on-line registration for special fees.  Those requesting any of the special rates should e-mail info@prisonersfamilyconference.org for details and registration forms.
I am only able to attend one day of the conference?
While we encourage full participation, if that is an impossibility one-day registration fees are available. See the conference registration form for details.
Do you have any special rates for individuals with limited income?
There are no totally free registrations for this conference. Limited partial scholarships are available for prison family members only. Those interested in applying may e-mail info@prisonersfamilyconference.org to request an application form.
Can I register by phone?
Conference registration may be done on-line or by mail only. Phone registration is not available.
What is the registration fee?
Registration fees are largely determined by current venue pricing and expenses necessary for the overall conference. The current registration fee is available on the Registration Form under the Conference tab.  After the early registration cutoff, the registration fee increases by $50 until about two weeks prior to the conference, at which time the conference team must prepare and travel to the conference site and is not available to receive and deposit payments. For payment by check or money order, at the door registration then applies and increases another $50. Therefore, we encourage everyone to register as early as possible.
Will conference keynotes and presentations be posted as audios or videos on-line?
The InterNational Prisoner's Family Conference is not solely a "cognitive event."  Unlike the vast majority of conferences a most powerful aspect of this conference is the exceptional opportunity for interpersonal sharing and networking with supportive and like-minded people.  This interpersonal interaction has elevated this conference to a "community" that supports the entire prison family.   Additionally, to assure the highest quality event at the most reasonable registration fee, no funds are allocated for audio- or video-taping of presentations.  With the substantial notice given of this annual event, we hope those interested will plan well ahead to attend the conference for the fullness of the experience.  No presentation will be posted on-line.
Where do I find information on accommodations?
Please go to the Conference Lodging page.
Where do I find information on exhibiting or sponsoring?
We welcome sponsors and exhibitors.
Information for serving as a conference sponsor can be found on the Sponsor's page.
Exhibit Tables are available. Table pricing is listed on the conference Registration Form. Please note, although there are some relevant books sold, the exhibit area is intended to provide valuable information and resources related to the prison family and not as a sales and marketing area. There is a special exhibit table fee for full conference attendees. Businesses, not participating in the conference, but solely wishing to exhibit information about services or wares for sale will pay a significantly higher fee. Please see conference registration form for pricing.
Where do I find information on presentation requirements, submitting my bio, etc?
To submit a presentation for consideration, please go to the Call for Presenters under the "Conference" tab on the Home page where you can download guidelines and application form.
Where do I find information on the conference program?
Please go to the "Conference" tab for information on  presenters.
The actual conference schedule and program is not posted on line as there are always last minute changes. However, there is a general schedule under the Conference tab on the Homepage. Typically, the first two days of the conference begin at 8:00 a.m. and end at 5:00 p.m. There are evening sessions from 7:00 p.m. until 9:00 p.m. on the first two days for those interested in advocacy on behalf of the prison family or the international focus group. The third day of the conference begins at 8:30 a.m. and ends at 2:30 p.m. following the final general session and keynote speaker.
Although the format is subject to change, typically each day consists of two general sessions with keynote speakers at the early morning and noon sessions. There are multiple diverse breakout sessions to choose from throughout the conference. In as much as possible each breakout period is scheduled to provide a distinct variety of topics.
Note: The final conference program is not available on-line. We do not create the program until about two weeks before the conference to accommodate last minute changes. A printed conference program is provided to attendees at registration the first day of the conference.
Will my expenses be covered if I am a speaker? Do you pay honoraria for speakers?
This conference is hosted by a non-profit organization which relies solely on registration fees and donations to produce the conference. Our goal is to maintain the most modest registration fee for all. As such, we are unable to provide complimentary registrations, travel expenses or honoraria to any presenter or speaker. With very few exceptions presenters, themselves pay a registration fee to support the conference. A portion of the presenter's registration fee is applied to a limited number of partial scholarships for prison family members.